TRANSCEND workshop 2021
11 November 2021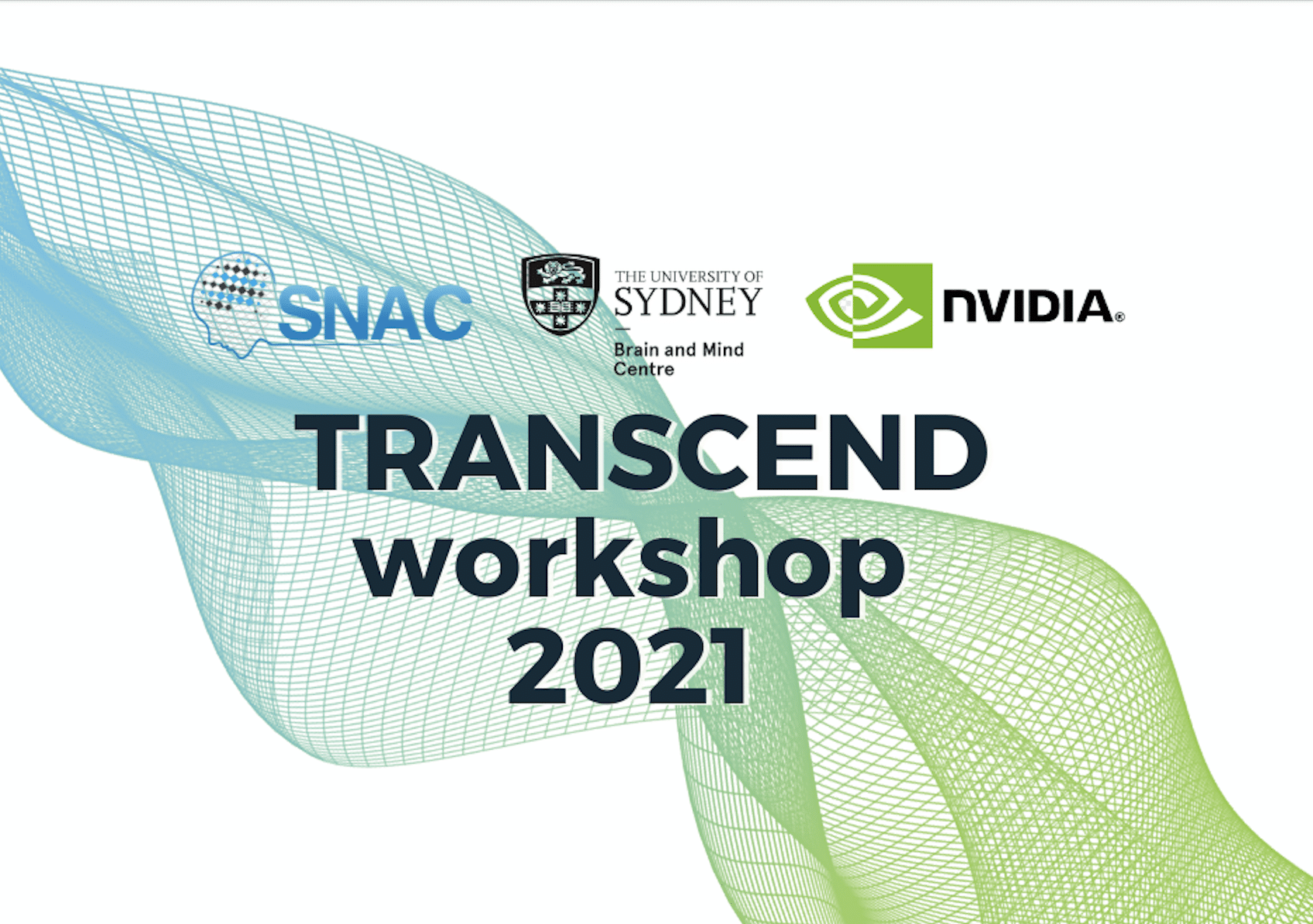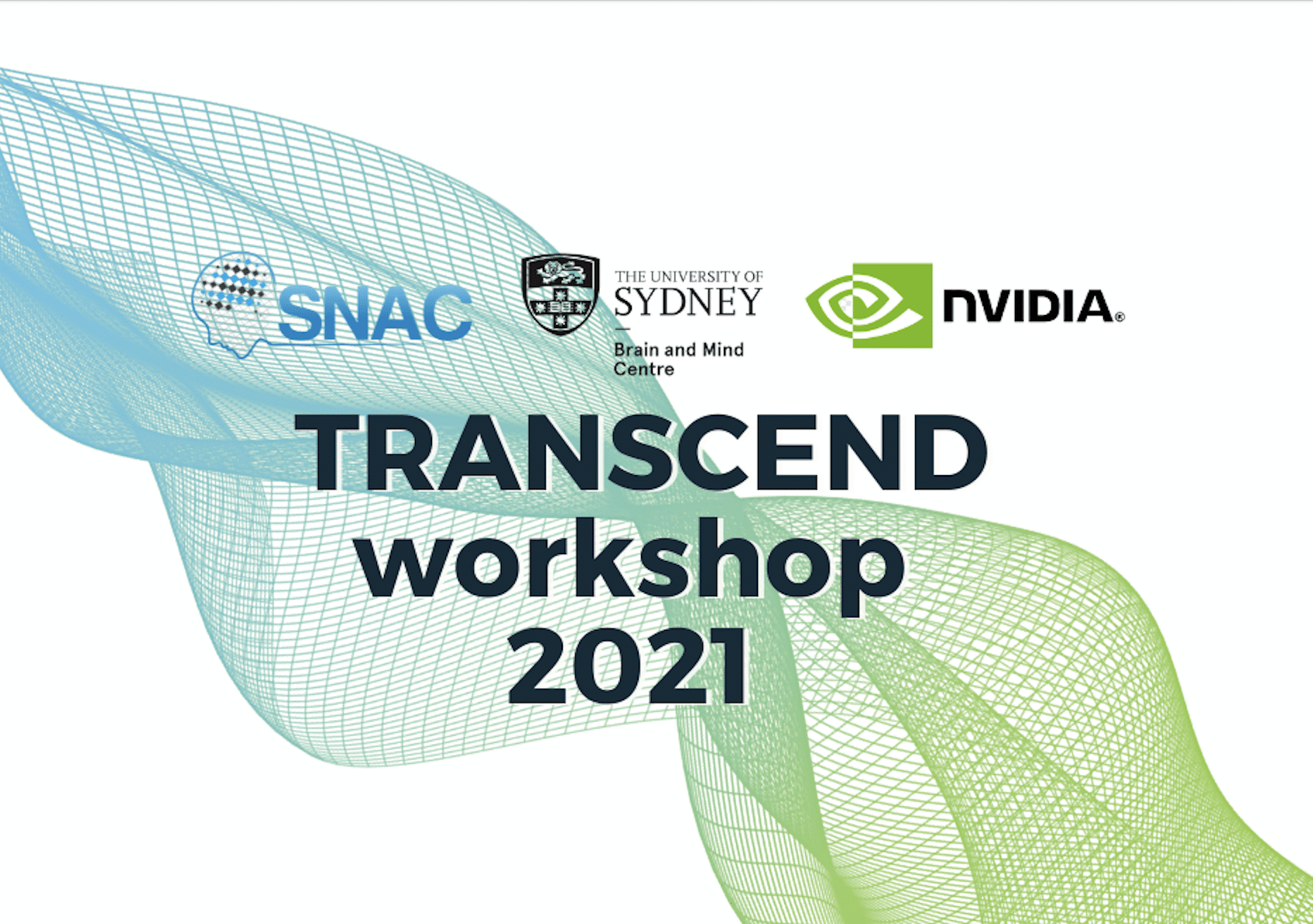 AI research in medical imaging has flourished in recent years, thanks to the development of new learning algorithms and ever-increasing computational capacities. Translating AI research into real clinical applications and deploying on large scale however remains challenging due to multiple practical issues such as limited labelled data; isolated datasets; varied imaging protocols and scanner settings that lead to difficulties in generalisation especially when the models are trained on isolated datasets.
NVIDIA and Sydney Neuroimaging Analysis Centre are co-hosting a free full-day workshop on using artificial intelligence for medical imaging research and clinical applications. In this workshop the audience will be shown how some of problems mentioned above are being solved through NVIDIA Clara Train SDKTM and CLARA Federated Learning frameworks. This workshop provides the perfect opportunity for clinicians, scientists, engineers and professionals in the healthcare sector who are interested in learning how AI can be used in real world settings. Examples include lesion activity modelling, segmenting brain injuries, lung perfusions and blood disorders.
Applied AI Meets Medical Imaging
Researchers have dedicated decades to develop new treatments, accelerate delivery of care and improve the quality of life for trauma patients. More recently AI-assisted medical imaging has empowered radiologists to isolate and identify the Region of Interest in CT scans thus reducing examination time by more than 95 percent. As a result, radiologists can accurately pinpoint the optimal location of an injury or disorder and thus deliver better life-saving care. However real-world design and development of large- scale medical imaging platforms poses several architectural choices that lead to inefficient production deployments. In this session, Quantiphi (NVIDIA Elite Service Deliver Provider) will share some lessons learnt from developing AI applications for segmenting brain injuries, lung perfusion and blood disorders. You will also again an understanding of how to address practical challenges like Data Harmonization, Patient De-Identification and Data Augmentation necessary to build robust GPU-powered medical image segmentation workflows.
Overview of Federated Learning and Case Study with TRANSCEND
The training of robust AI models for medical imaging requires large and diverse datasets which are often hard to be found in individual organisations. Data privacy and ownership concern makes it challenging for organisations to share the data to build these robust models. Federated learning was born to solve this problem – it enables collaborative model learning from multiple independent sites without sharing the data. This talk will introduce you the concept of federated learning and how the TRANSCEND team uses CLARA Federated Learning framework to train lesion segmentation and lesion activity models for multiple hospital sites.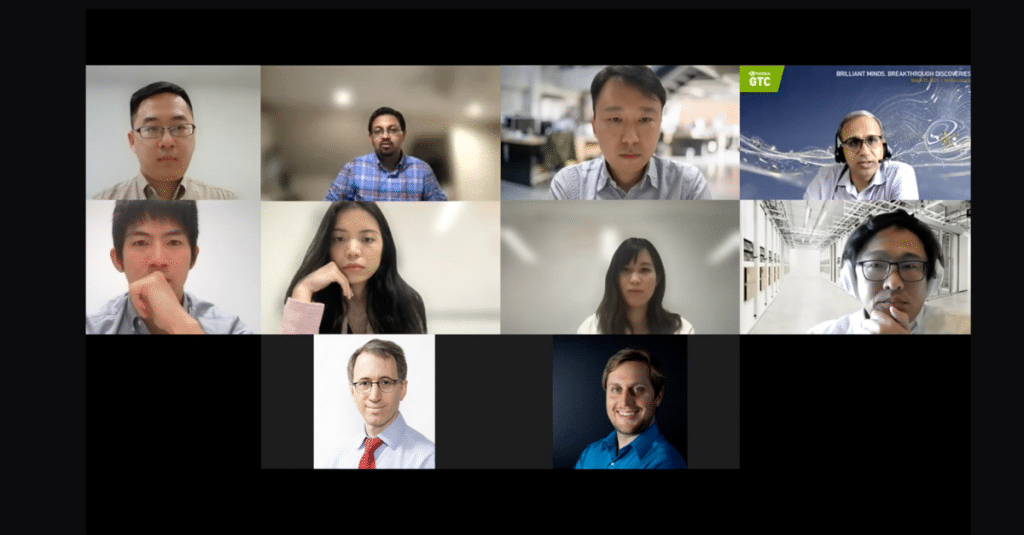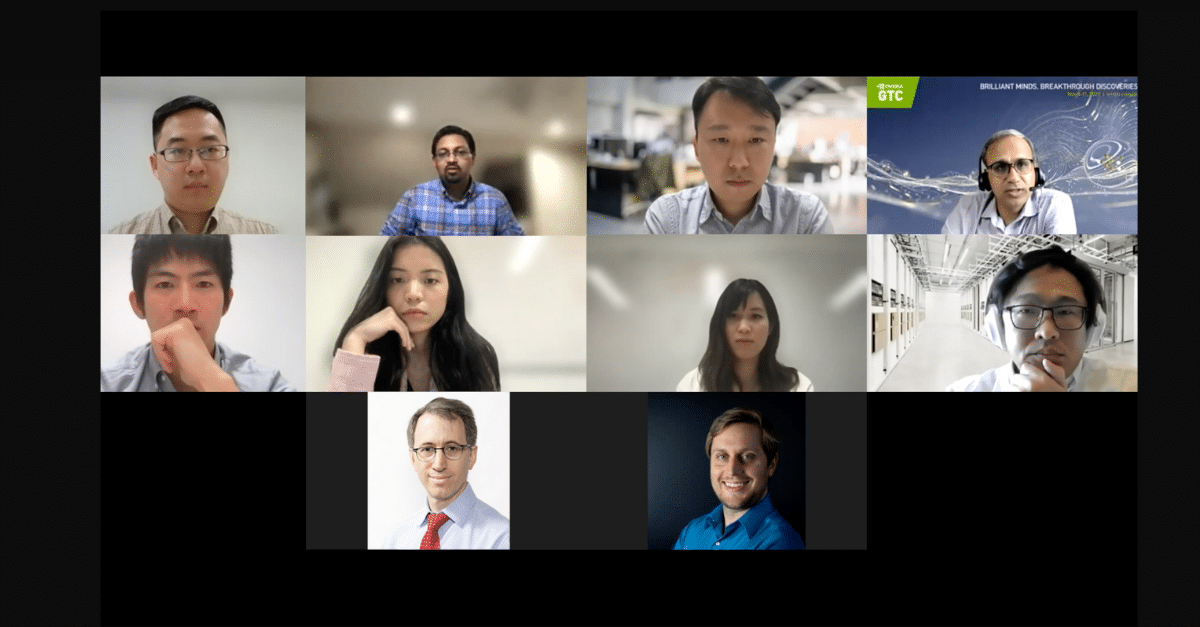 The TRANSCEND core team is composed of a group of AI scientists, machine learning engineers, software engineers and neuro-imaging analysts. The group collaborates closely with NVIDIA, IMED and an extensive network of clinical partners to translate state-of-the-art scientific findings into real-world clinical impacts. With a focus on medical imaging and clinical outcomes in neurological disease, TRANSCEND is an interdisciplinary collaboration aiming at establishing a permanent bidirectional interface between AI infrastructure in the research and clinical settings to optimise models of sub-clinical disease progression in MS, the most common cause of neurological disability in young adults. The project involves scientific research and engineering work addressing the most crucial challenges in the field of medical imaging, including privacy-preserving enablement, domain adaptation, learning from labels with high uncertainties, data harmonisation and biomarker development.
Our speakers
Dr. Tim Wang | Director of Operations, SNAC
Dr. Tim Wang is a Senior Lecturer at the Brain and Mind Centre (University of Sydney) and Director of Operations at Sydney Neuroimaging Analysis Centre (SNAC). As an award winning researcher specialising in clinical applications of neuroscience and neuroimaging engineering, Tim has led large-scale government funded translational research projects to bring research, innovation and industry together. His work has translated to real-world efficiency gains for clinicians; improved diagnostics and disease monitoring for patients; and novel insights into the pathophysiology of brain diseases for researchers. As a SNAC co-founder, Tim has been leading an interdisciplinary team of more than 30 scientists, engineers, developers and clinicians to produce state-of-the-art research and cutting-edge neuro-technology solutions.
Dr. Ettikan Karuppiah Chief Technologist, NVIDIA
Dr. Ettikan Kandasamy Karuppiah, Chief Technologist/Director at Nvidia Asia Pacific South Region works with innovators, researchers and techno-entrepreneurs to accelerate AI & GPU adaptation for their translational R&D and software solutioning needs. He has direct experience and passionate in accelerated computing, embedded software, autonomous systems, machine learning, deep learning, solution design and development covering end-to-end needs in various industry verticals. Currently he guides researchers/developers at customer/partner R&D centres and disruptive startups to implement actionable solutions for real world problems meeting specific requirements leveraging Nvidia GPU/DPU software/hardware capabilities. He has published numerous publications, patents and developed software libraries in past.
Asif Hasan | Cofounder, Quantiphi
Asif Hasan is the co-founder of Quantiphi, an award-winning AI-First Digital engineering company. Hasan is passionate about helping organizations solve their most complex problems at scale with AI and machine learning (ML). He has more than two decades of experience in ML, including computer vision, natural language understanding, speech and pattern recognition, and the application of these techniques to solve problems including risk modeling, supply chain optimization, predictive maintenance, customer segmentation, and sentiment analysis. Prior to founding Quantiphi, Asif led a global team of data science professionals focused on developing leading-edge analytical algorithms and solutions for a multi-billion dollar global healthcare services organization. He has co-authored a paper on the application of big-data toimprove risk- adjustment of patient expenditures. He is passionate about AI-led transformation and has given multiple talks on the subject at forums like HIMSS, Google Cloud Next, Nvidia GTC, Forrester and O'Reilly Tensorflow World. Asif sits on the board of several privately held technology companies and is a member of Google Cloud's partner advisory council.
Dr. Andy Shieh | Chief Software Architect, SNAC
At Sydney Neuroimaging Analysis Centre, Dr Andy Shieh leads the bench-to-bedside transition of AI technologies in neuroimaging. With a strong background in IT, mathematics, and physics, he works with engineers, AI scientists, clinicians, and analysts to build next-generation AI diagnostic tools that help doctors diagnose patients more efficiently and accurately. Prior to this he was a NHMRC & CINSW Early Career Research Fellow at the ACRF Image-X Institute creating innovative imaging techniques for cancer radiotherapy. He has published numerous papers and patents on image processing. He is also a research affiliate at the University of Sydney.
Dongang Wang | Chief AI Engineer, SNAC
Dongang Wang is a computer vision specialist at the Brain and Mind Centre and Chief AI Engineer at Sydney Neuroimaging Analysis Centre. With a background in artificial intelligence and medical imaging analysis, he has devoted himself to the translational medical research and development applying novel deep learning techniques, including qualitative analysis of brain-related disease diagnosis, quantitative semantic segmentation, and deep learning algorithms applied in multiple medical centres and with fewer annotations.
Yuling Luo | AI Engineer, SNAC
Yuling Luo is an AI engineer and neuroimaging specialist at Sydney Neuroimaging Analysis Centre. She currently works with AI researchers and developers to build a federated learning AI learning system that can recognise biomarkers linked to neurological disease progression while preserving patient privacy and data security.
Informed by TRANSCEND (Translating AI Networks to Support Clinical Excellence in Neurological Diseases), our group's Australian Government funded MRFF project, we are bringing federated learning to Australian healthcare networks and research consortia. If you would like to learn more or participate in our #AI innovations for health-care journey, please feel free to reach out. A big thank you to those who joined us in the highly productive (and fun) TRANSCEND workshop!