SNAC & SYNERGY RADIOLOGY PARTNER TO ENHANCE RADIOLOGY DIAGNOSTICS AND WORKFLOWS WITH AI
16 February 2022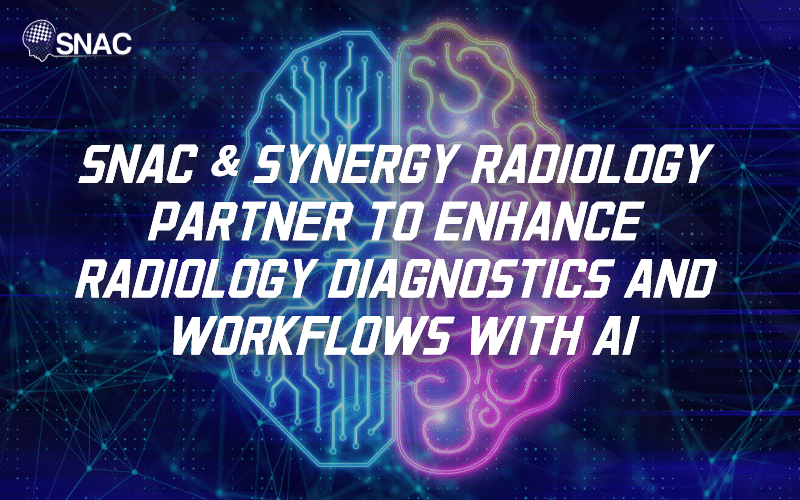 Sydney Neuroimaging Analysis Centre and Synergy Radiology signed an innovative multi-year collaboration agreement that will accelerate the development of artificial intelligence based solutions for clinical radiology.
Focused on enhancing diagnostic productivity and precision imaging for patients with neurological diseases, SNAC technologies will integrate seamlessly into Synergy's existing radiology workflows.  The collaboration will also fast-track a pipeline of novel software-based products set to transform the delivery of radiology.
"SNAC technologies bring critical abnormalities to the attention of the clinician in record time", says Dr. Melvin Chew, senior radiologist at Synergy Radiology, "In addition, quantitative solutions value-add to traditional reporting and herald a new era of precision monitoring of patients with chronic disease."
Prashant Menon, Country Head of Qualitas Healthcare Australia, noted: "The collaboration between Synergy Radiology and SNAC puts us at the forefront of artificial intelligence developments in the field, with smart worklists, improved radiologist productivity and enhanced reporting for our patients and referring clinicians."
Tim Wang, COO of SNAC, said: "Our artificial intelligence (AI) solutions are uniquely based on a decade of clinical-trial quality image analysis experience at SNAC.  Our workflow automations and AI products power clinical radiology, research imaging and international consortia.  This collaboration agreement with Synergy, a premier Australian provider of clinical imaging services, is a pivotal milestone for SNAC, a testament to the value of our healthcare solutions for patients and doctors, and an unparalleled opportunity to super-charge our ambitious product pipeline in both informatics and imaging AI."
About SNAC
SNAC develops and provides software-based solutions to automate image analysis and radiology workflows for diagnostic radiology and imaging research; and is also Australia's only regulatory-compliant central MRI Reading Centre for neuro-clinical trials.
About Synergy
Synergy Radiology is a radiologist-managed provider of comprehensive medical imaging, offering the full range of diagnostic and interventional radiology services across ten state-of-the-art centres in Sydney. Synergy Radiology is part of the Qualitas Healthcare Group which also provides General Practice and Dental services in 50 practices across metropolitan Sydney, Melbourne and Brisbane.
For more information:
SNAC: joy.wang@snac.com.au
Synergy Radiology: pbonovas@synrad.com.au