SNAC Scientists attend AIMed Australia 2019
01 November 2019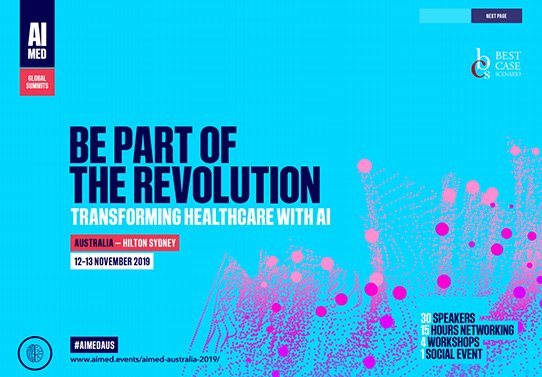 Sydney Neuroimaging Analysis Centre attended AIMed 2019 on 12-13 November in Sydney. Our AI Scientists acknowledged latest findings and experiences of AI in the medical sphere, especially within radiology and neurology.
AIMed, as the world's leading event on Artificial Intelligence in Medicine and Healthcare, has a mission statement to "define AI-enabled solutions and create an efficient workplace, with patient outcomes at its core". It aims to utilise advanced technology to assist medical professionals in enhancing their work. Originated in the US, AIMed now has become an annual multi-disciplinary gathering for AI and medical professionals to trace the latest AI concepts and applications in medicine, in Europe, Asia and Australia.
"AIMed has been yearning to be in Australia as some of the World's best minds in informatics and intelligence in biomedicine are in that region. In order to be excellent at AI in medicine and healthcare, we need to learn about each country's health system, AI landscape, and how they solve problems using AI. We very much look forward to this exciting opportunity to learn from each other". AIMed Chairman and Founder, Chief Intelligence and Innovation Officer of Children's Hospital of Orange County (CHOC) Dr. Anthony Chang.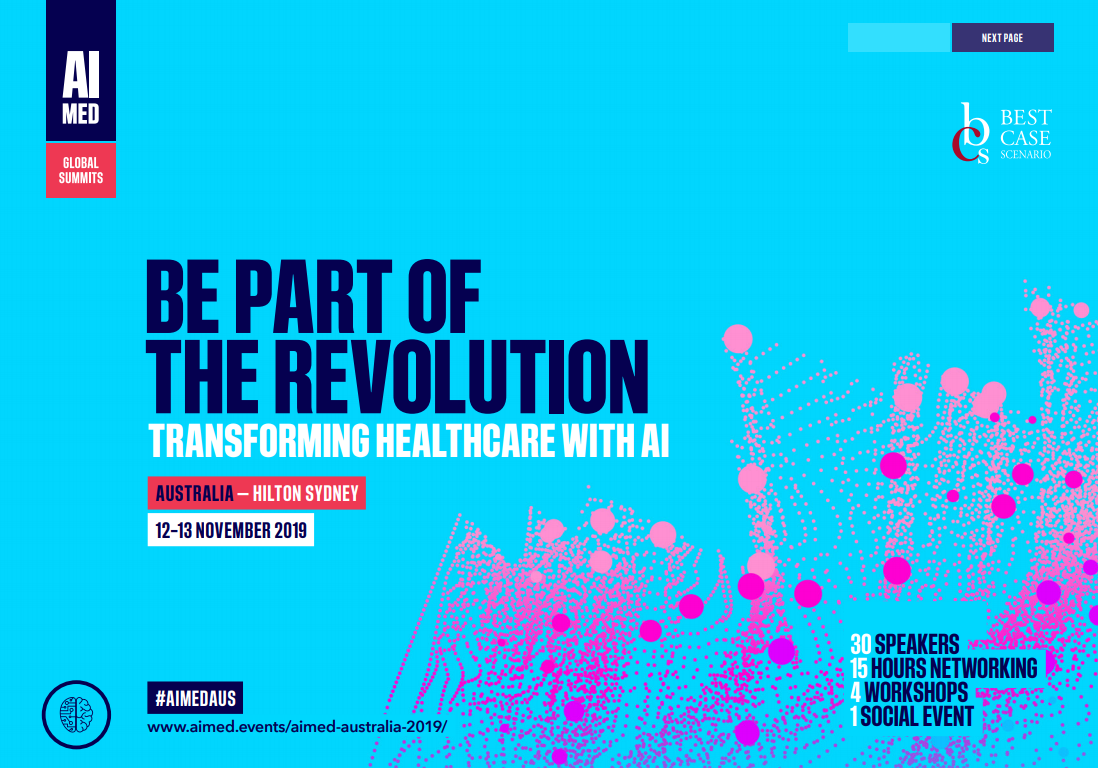 At SNAC, AI scientists are also passionate about the use of data and algorithms to make a difference on current evidence-based medical imaging and clinical use. We are aware of not only the huge impact Artificial Intelligence is able to provide on fast and accurate automatic diagnosis using medical imaging, but also the inherent challenges needed to be overcome. As well as pushing the precision and recall of AI models to a satisfactory level, our AI scientists also contribute to enhancing present medical imaging analysis tools by using deep learning methods, including automatic brain extraction and automatic lesion implanting.
For more information please contact:
Email: info@snac.com.au
Web: snac.com.au