SNAC as a major developer and partner is thrilled to create the world's first multi-national multiple sclerosis image sharing and analysis platform is launched
27 May 2021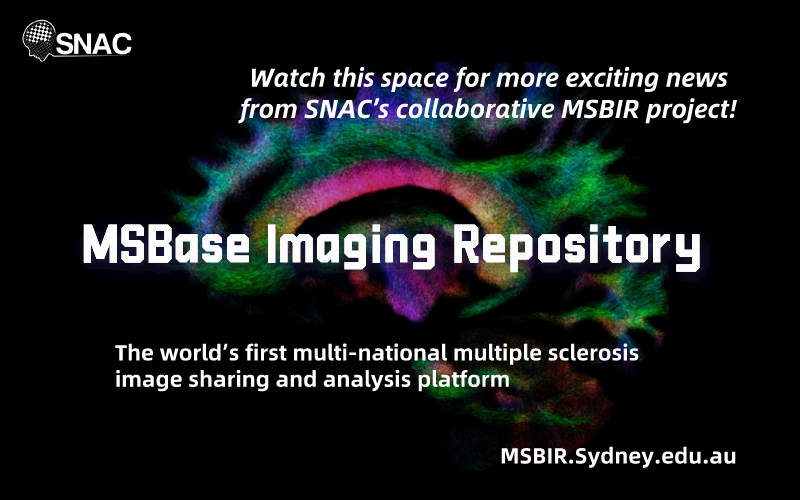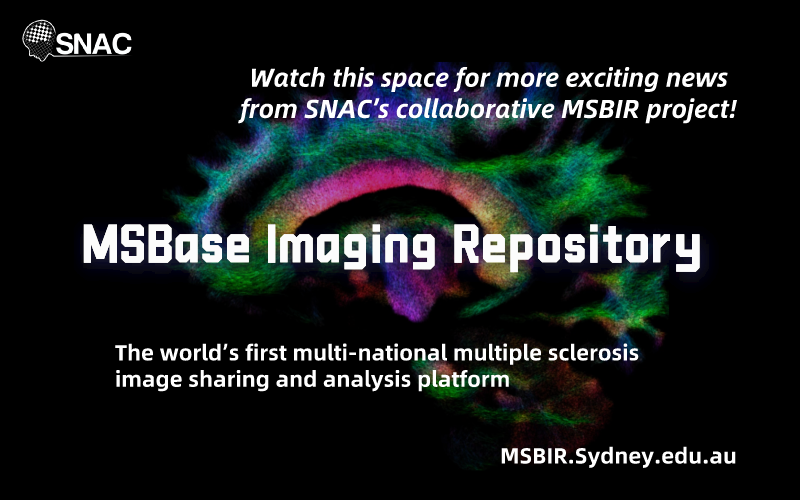 Sydney Neuroimaging Analysis Centre (SNAC) is thrilled to have partnered with the University of Sydney's Brain and Mind Centre and MSBase, a global neuroimmunology registry, to create the world's first multi-national multiple sclerosis image sharing and analysis platform.  The MSBase Imaging Repository (MSBIR) is officially launched on 27 May 2021.
MSBase contains over 75,000 MS patient records from 149 clinics in 38 countries around the world.  MSBIR, built on customized XNAT (an extensible open-source imaging informatics software platform dedicated to imaging-based research) instances deployed globally on Amazon Web Services (AWS) servers, will complement clinical data in MSBase to deliver researchers an unparalleled clinical-imaging dataset. MSBIR, which has advanced image filtering, search, and analytics capabilities, will yield insights into the pathogenesis of MS and its progression; and lead to the development of new magnetic resonance imaging (MRI) biomarkers for use in clinical trials and practice.
SNAC is a major developer and partner in the MSBIR project. SNAC's state-of-the-art TGA/FDA-listed imaging informatics software, ToranaTM Medical Imaging Gateway, is a key technology in MSBIR, facilitating the seamless, secure and de-identified upload of medical images from sites around the world.
Additionally, SNAC's enterprise meta-database search engine, Coeus, has been deployed within the MSBIR framework to provide MSBase researchers with rapid access to project-specific MRI datasets.
Watch this space for more exciting news from SNAC's collaborative MSBIR project!
Watch the interview from 7NewsSydney, featuring our Consulting Research Director Prof. Michael Barnett talk about the new MSBIR.
For more details please go to the following link:
For more information and technical enquiries, please contact :